Hello!
You've just entered the
Life with My Girl, Reyes
Website
Home to MyGirlReyes' Fanfiction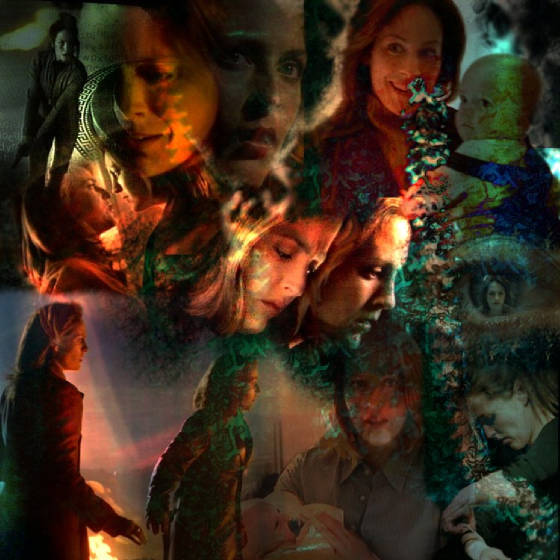 Special thanks to ANGARA for the use of her wonderful collage
Welcome to my version of the loving & romantic relationship between the two "X-Files" female characters - Special Agents Monica Reyes and Dana Scully. This website is dedicated to the Scully/Reyes Slash Romance Genre. If the idea of two women falling in love, then loving each other in every possible way (including physically) offends you, then please move on to another website. I certainly would not want to offend anyone. But then if true love portrayed offends you... hummm...
Thanks... MGR


Plus! We now have a LIVE CHAT feature for all the forum members, so you can Chat LIVE!


2004 Spooky Awards Winners:
2003 Spooky Awards Winner:
Image by Kate/Graphic by JA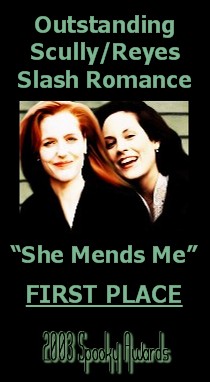 January 1, 2004
Image by Kate/Graphic by JA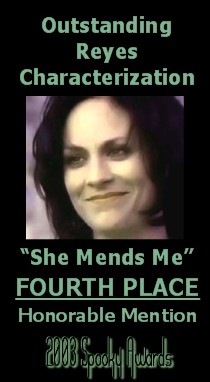 January 1, 2004
"She Mends Me"
October 19, 2003
Other Links: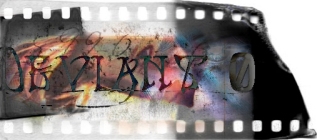 Important Notes:
This website is dedicated in loving memory to my mother, Mildred Emmalee Towns Williams, whom died after a six-month battle with Pancreatic Cancer. May "The Light" shine & multiply wherever you are Mom, as you still come and occasionally place your spiritual hand on my shoulder - my forever Spirit Guide, my mother. Thank you, Mom. I love you always... Born: March 8, 1933 - Left: January 16, 2004.

Also, special thanks to my two wonderful soul-mates, Angara (Amanda) & Janet (My "Dana" & "Doggett" in this life) for their never-ending love, warmth, friendship, patience, compassion and support as they continue to show me a little bit of that every single day of my life - the true meaning of love & friendship. Without these two beautiful souls in my life, I'm not sure this website (or even myself) would still be here right now. Thank you, my two most precious friends and soul-mates in the world. I love you, immensely. And one thing I know - we are never too far away from each other to feel each other - in Spirit - no matter what the circumstances or how far away the geographical distance. I love you. You warm my heart & soul. My love for you forever and ever ~ D